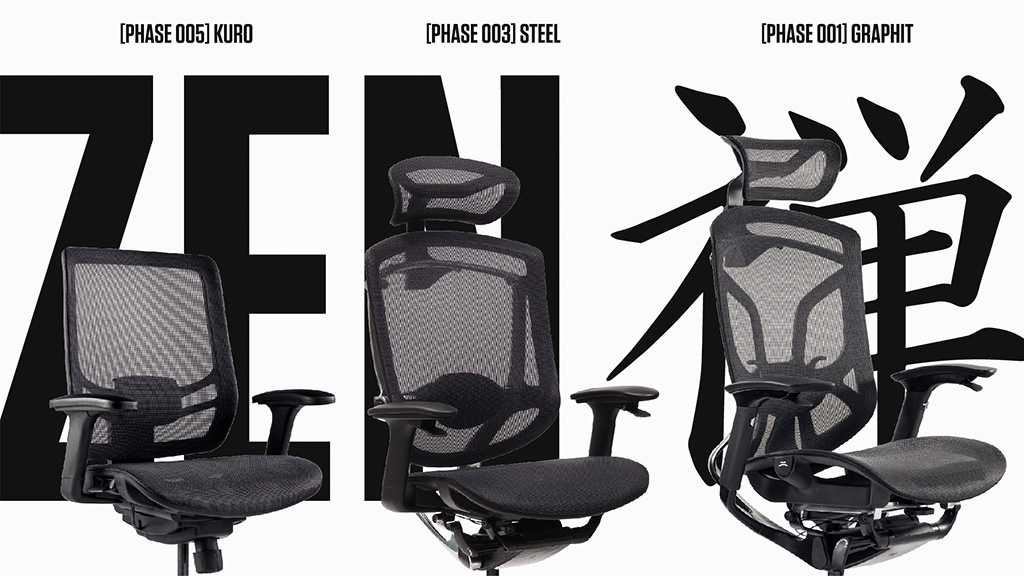 To achieve ZEN your body and mind must be at peace.
You must be in perfect balance – truly levelled and completely at rest within yourself. The ZEN chairs are built on the principles of the highest-level craftsmanship and quality.
The iconic and uniquely ergonomic frame has been achieved by mechanical advancements in manufacturing. This frame makes the ZEN gaming chairs support your natural posture perfectly whilst also providing your body with the required personal adjustments to achieve a place of ZEN.
The ZEN mesh design allows body heat to flow as needed, ensuring your body temperature is optimal. Combined with the seamless construction of both seat and back rest, the ZEN gaming chairs will introduce you to levels of comfort that previously were unobtainable.
Be a part of our ergonomic revolution.
Be ZEN.